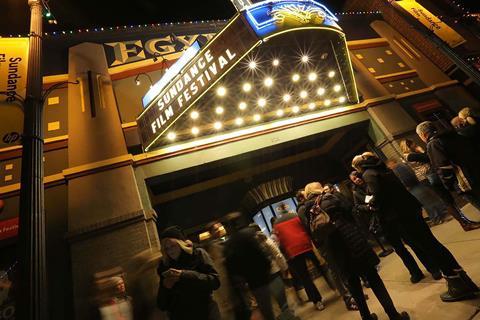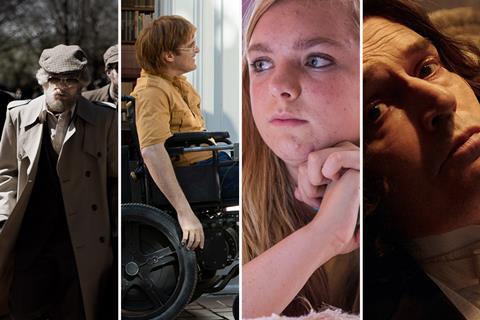 The media beast known as Godzillas fatter brother "the Weinstein" will be pleasantly absent at this years Sundance film festival. Many thought a parade was in order but just having women not have to defend themself of his gastly nude pressence is a bonus. Don't worry there will not be a void in the force. His absence will be filled by streaming services, upstart studios and veteran production houses scrambling to buy the most buzzed-about films at the festival in an industry undergoing dramatic change.
"Some of the old guard, the usual suspects at Sundance, have stepped aside or have fallen back a bit," said Ian Bricke, director of content acquisition for Netflix Inc (NFLX.O).
"There's a whole range of new players," he added. "It creates excitement and some degree of chaos in the marketplace."
Weinstein was an unmissable presence in previous years, at times loudly negotiating deals in the foyers of theaters just after movie premieres. The producer built a career on finding awards-worthy gems at Sundance. Competitors watched his picks closely, often launching bidding wars and driving up prices.
This year, Weinstein is out of the mix, fired as chief executive of the Weinstein Co after more than 70 women accused him of sexual harassment or assault, allegations that spanned three decades. He has denied having non-consensual sex with anyone.
Sundance, founded by Robert Redford's Sundance Institute and now in its 33rd year, has become the independent film industry's premiere U.S. gathering.
Evolving movie-watching habits have brought new buyers in recent years, with Netflix and Amazon.com Inc (AMZN.O) leading the march of digital outlets to Sundance.
The streaming services had started to outbid Weinstein Co for standout films. Filmmakers prospered as Amazon paid $12 million for "The Big Sick" and Netflix paid $12.5 million for "Mudbound" in 2017.
This year, it was unclear whether those outlets will replace Weinstein as the pacesetters.
Amazon plans to shift some resources from independent films to projects with more commercial potential, sources told Reuters. Netflix also is investing in bigger-budget movies, although Bricke said it remained interested in independent films.
The traditional studio stalwarts owned by media giants, such as Fox Searchlight (FOXA.O), Sony Pictures Classics (6758.T) and Focus Features (CMCSA.O), all will be on the hunt at Sundance, with competition from newer independent studios such as The Orchard and A24, distributor of last year's Oscar-winning "Moonlight."
Buyers profess to be more cautious heading to Sundance this year with the box office highs and lows of last year's Park City premieres The Big Sick and Patti Cake$ front of mind.
Nobody wants to lose money and yet, in the heady milieu of a festival where smartly programmed selections occasionally enthrall, it becomes hard to gauge what people will want to watch at the end of a long week seven or eight months down the line – if theatrical is even their platform of choice.
On paper, Bart Layton's heist movie American Animals has been the title buyers seem most enthused about. Also on must-see lists are Brett Haley's music drama Hearts Beat Loud; Jesse Peretz's drama Juliet Naked with Ethan Hawke, Rose Byrne and Chris Dowd; Paul Dano's feature directorial debut Wildlife; girl skater drama Skate Kitchen from The Wolfpack director Crystal Moselle; and Silas Howard's family drama A Kid Like Jake starring Claire Danes and Octavia Spencer.
Neon and 30WEST will be buoyant following the ongoing $11.1m success on I, Tonya and one imagines will be looking for slots to fill. Annapurna Pictures stepped up in Toronto, so will it make a splash in Sundance? Newish kid on the block Aviron is looking for content, while the word is Universal is increasing efforts to acquire documentaries for North America, as Universal Pictures International has been doing in the international arena for a while. Maybe a sweet crowd-pleaser like Submarine's Slamdance opening night selection Pick Of The Litter, about Guide Dog training, will fit the bill.
Streaming giants
And inevitably the two streaming titans will be there, hunting. Much has been made of Netflix's shift towards original content, which some have suggested makes it less likely to pursue acquisitions aggressively. Yet as the $12.5m deal on Mudbound demonstrated last year, if Netflix wants something it will most likely go after it with deep pockets at the ready.
Amazon has found great success in Sundance over the past two years with The Big Sick (it paid $12m for the film, which grossed $42.9m in North America), and Manchester By The Sea, and will have an acquisitions team on the ground. It will be interesting to see how the platform's impeccable indie credentials hold up, given the mandate from Jeff Bezos to release bigger films.
"The films at Sundance have always been a reflection of the changing times and issues we face as a world," Paul Davidson, executive vice-president of film and TV at The Orchard, said. "This year's slate looks like it won't be any different. As for how that will impact prices – that's always directly related to the demand of content. It changes annually and is based on the number of slots people need to fill and the changing strategic goals of new and existing companies and platforms."
Patti Cake$ flop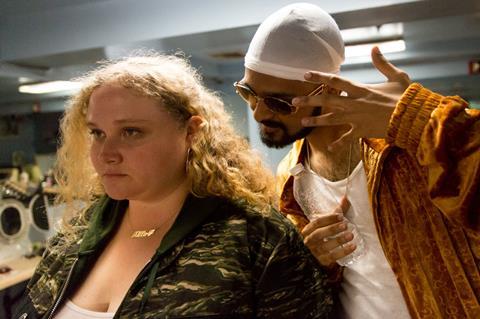 True breakout hits at Sundance are quite rare, so has the failure of Fox Searchlight's $9.5m pick-up Patti Cake$ ($800,000 at North American box office) made investors even more cautious? "Investors work with people with track records," one sales agent offered cagily. "It's done methodically and most investors are smart and look at the marketplace and find reasons for success and failure. Is [a failure] because a film wasn't good, or was it because it wasn't released well?"
A busy distribution space for docs continues to fuel the hopes of those working in the space. Molly Thompson, senior vice-president of feature films at A+E Networks and founder and head of A&E Indie Films, calls this an "exciting time". Brilliant storytellers are courted by engaged buyers ranging from Netflix to The Orchard, Magnolia and IFC Films, among others.
One prominent executive noted how a $2m theatrical box office that was possible two years ago was harder to achieve nowadays because the mission creep of the streaming platforms has sucked up if not always the best, then certainly most of the best documentaries.
A&E Indie Films (Cartel Land, The Unknown Known) arrives with Studio 54 in Doc Premieres and Thompson said the commercial flavour of Matt Tyrnauer's chronicle of the notorious 1970s New York nightclub could spark interest among theatrical buyers.
Other hot documentary prospects include several from specialist seller Submarine: Steven Maing's police whistleblower story Crime + Punishment, Sandi Tan's unique and touching story Shrikers, and Three Identical Strangers from Tim Wardle.
A&E Indie Films touches down with a team member who will scout for acquisitions – something of a rarity for the company that typically produces and finances. Yet there remains the possibility it could find a broadcast gem and partner with a theatrical distributor.
The permutations of partnerships and strategies in today's distribution landscape and the amount of money spent on acquisitions are such that there is usually at least one completely unforeseen deal at Sundance. The festival's directors – not to mention the sales agents – wouldn't want it any other way.
American Animals
Dir: Bart Layton
Layton, whose documentary The Imposter won the Grand Jury World Cinema Documentary prize at Sundance in 2012, turns his hand to the heist genre in his fiction debut. The story is based on the true story of four men who, under the delusion that they are characters in a movie, commit one of the boldest heists in American history. Evan Peters heads up the cast, and is joined by Barry Keoghan (a former Screen Star of Tomorrow), Blake Jenner, Anne Dowd and Udo Kier. UTA Independent Film Group represents US rights and Sierra/Affinity handles international sales.
Contact: sales@unitedtalent.com
Blindspotting
Dir: Carlos López Estrada
Music video director López Estrada brings his feature debut to Park City, from writers Daveed Diggs (Hamilton) and Rafael Casal. Diggs and Casal also star as two young men in a semi-autobiographical film about growing up in Oakland; a buddy comedy in a world that won't let it be one. Snoot Entertainment (Blair Witch, The Guest) produced and Endeavor Content represents worldwide rights.
Contact: Endeavor Content, info@endeavorcontent.com
Colette
Dir: Wash Westmoreland
Wash Westmoreland (Still Alice) directs this film based on the true story of French novelist Colette (Keira Knightley), whose early works were published under her husband Willy's name. However, as her confidence grows, his success begins to grate on her and she seeks her independence. The film is a co-production between Number 9 Films, Killer Films and Bold Films. Jeremy Thomas' HanWay Films is handling international sales and CAA and Endeavor Content represent US rights.
Contact: HanWay Films, info@hanwayfilms.com, filmsales@caa.com, info@endeavorcontent.com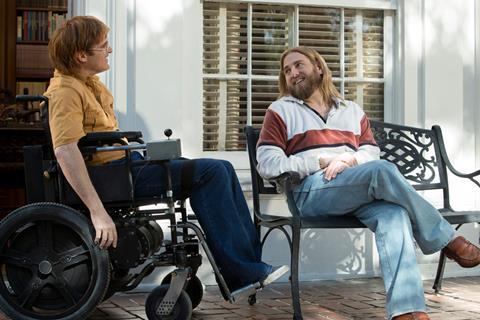 Don't Worry, He Won't Get Far On Foot
Dir: Gus Van Sant
Van Sant's drama is based on quadriplegic cartoonist John Callahan's memoir. Joaquin Phoenix stars as the alcoholic Callahan, who wakes up one day after a drinking session to find himself permanently wheelchair-bound as the result of a car accident. In his journey back from rock bottom, Callahan finds beauty and comedy in the absurdity of human experience. An all-star cast includes Rooney Mara, Jonah Hill, Jack Black and Mark Webber. Amazon Studios holds worldwide rights.
Eighth Grade
Dir: Bo Burnham
Indie darling A24 (Lady Bird, Moonlight) produced and has distribution rights to comedian and singer Bo Burnham's directorial debut. Kayla (Elsie Fisher) endures the tidal wave of contemporary suburban adolescence as she makes her way through the last week of middle school. Josh Hamilton also features.
Contact: A24, kate@a24films.com
Genesis 2.0
Dir: Christian Frei, Maxim Arbugaev
Oscar nominee Frei's third film to debut at Sundance sees him co-directing with newcomer Maxim Arbugaev. This documentary (which Frei produces through his own company, Christian Frei Film Productions) shows Siberian hunters looking for mammoth tusks, and the clone researchers who are drawn to their discoveries. Rise And Shine has acquired international sales rights.
Contact: Rise And Shine, www.riseandshine-berlin.de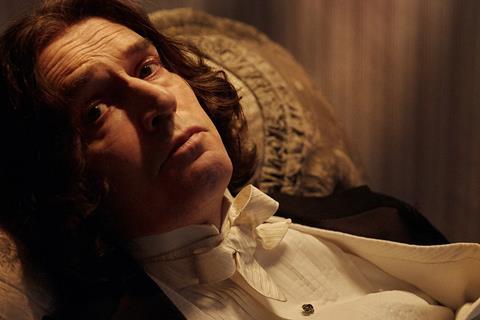 The Happy Prince
Dir: Rupert Everett
First announced in 2012, veteran actor Everett's directorial debut will finally bow at Sundance this year. The film is about the last days of writer Oscar Wilde, played by Everett, who also wrote the screenplay, and has played Wilde on stage. Also starring are Colin Firth and Emily Watson. Beta Cinema handles international sales and CAA represents the US.
Contact: Beta Cinema, beta@betacinema.com; CAA, filmsales@caa.com
Holiday
Dir: Isabella Eklöf
Eklöf's feature-length debut is a co-production between Denmark, Sweden and the Netherlands. It portrays a love triangle featuring the trophy girlfriend of a petty drug lord, caught up in a web of luxury and violence in a modern dark gangster tale set in the beautiful port city of Bodrum on the Turkish Riviera. Behind the production is Apparatur Film; the Danish Film Institute has also provided funding. International sales are to be announced.
Contact: Kathleen McInnis, k.mcinnis@see-throughfilms.com
Leave No Trace
Dir: Debra Granik
Granik directs her first fiction feature since Winter's Bone, a Grand Jury Prize: Dramatic Film winner at Sundance 2010. Bron Studios' Leave No Trace is based on the novel by Peter Rock. Ben Foster (Hell Or High Water) and newcomer Thomasin Harcourt McKenzie star as a father and daughter living in isolation in a nature reserve in Oregon. When a small mistake tips their existence off to authorities, they are sent on a journey in search of a new home.
Contact: Endeavor Content, info@endeavorcontent.com
Lizzie
Dir: Craig William Macneill
The Boy director Macneill brings the true story of the murder of Lizzie Borden's family in 1892 in Fall River, Massachusetts, to Sundance. Chloë Sevigny stars as Borden, and is joined by Kristen Stewart, Kim Dickens and Denis O'Hare. Powder Hound Pictures, Artina Films and Destro Films share production, while US sales are in the hands of The Gersh Agency and Endeavor Content. The Solution Entertainment Group represents worldwide sales.
Contact: Destro Films, liz.destrofilms@gmail.com
Matangi/Maya/M.I.A.
Dir: Stephen Loveridge
Loveridge's documentary about Sri Lankan rapper and activist M.I.A. has been long-awaited. It was originally slated for a 2013 release to coincide with her album "Matangi", but Loveridge leaked the trailer and abandoned the project, returning to complete it months later. Cinereach (The Florida Project, Beasts Of The Southern Wild) is producing, while Dogwoof recently came on board for international sales rights. Cinetic Media represents US rights.
Contact: Cinetic Media, office@cineticmedia.com
Robin Williams: Come Inside My Mind
Dir: Marina Zenovich
Zenovich, who won a Sundance editing award documentary prize in 2008 for Roman Polanski: Wanted And Desired, returns to Park City with a portrait of one of the world's best-loved comedians. Alex Gibney's Jigsaw Productions produces.
Contact: Jigsaw Productions, info@jigsawprods.com
Rust
Dir: Aly Muritiba
Muritiba is one of Brazil's most sought-after young directors. Rust is his second feature, after 2015's To My Beloved, which was nominated for awards at Montréal World and San Sebastián International Film Festivals. Tifanny Dopke and Giovanni de Lorenzi star as Tati and Renet, who have traded pics, videos and music through their phones and start to make eye contact on the last school trip. However, what could be the beginning of a love story becomes an end.
Contact: Grafo Audiovisual, antonio@grafoaudiovisual.com
Shirkers
Dir: Sandi Tan
In 1992, Sandi Tan shot a road movie in Singapore with her friend Georges, who then vanished with all the footage. In the present day, the film is recovered, sending Tan on a personal journey across two continents. Cinereach supported the film and the producers are Tan, Jessica Levin and Maya Rudolph. Submarine handles worldwide sales.
Contact: Submarine, info@submarine.com
Three Identical Strangers
Dir: Tim Wardle
Wardle's directorial debut is a documentary about three complete strangers from New York in 1980 who discover that they are identical triplets separated at birth. This revelation catapults them to fame but also unlocks an extraordinary and disturbing secret. RAW productions provided funding, Submarine represents worldwide sales, and CNN Films holds US broadcast rights.
Contact: Submarine, info@submarine.com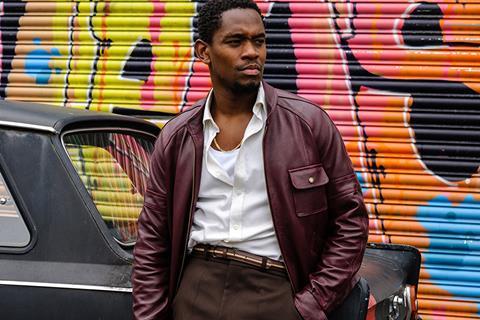 Yardie
Dir: Idris Elba
Elba is yet another British actor putting himself behind the camera for the first time, in this instance with an adaptation of Victor Headley's 1992 novel Yardie. Aml Ameen (former Screen Star Of Tomorrow: Brits In LA Star of Tomorrow, The Maze Runner) stars as 'D' a young Jamaican who arrives in 1980s London and uncovers revelations about his earlier life in Jamaica that set him on a path to justice. Naomi Ackie (Lady Macbeth) also stars. Studiocanal handles worldwide sales.
Contact: Studiocanal, Anna.MARSH@canal-plus.com.