I designed this recipe for a dish that will transistion from Summer to fall. This one is just wonderful. Something about slow baking the vegetables covered really brings out their flavor. It's a weekend dish: I typically spend one day each weekend catching up on TV shows and cooking as much as I can for the week. This ratatouille goes well with a roasted chicken, tossed into pasta with some fresh basil, or even in scrambled eggs.
I cook for many reasons, but primarily because I eat food and saying that I want it to be nourishing and as in as close to its natural state as possible. I believe, and studies increasingly support, that a healthy diet supports not only a healthy body but a healthy brain, and that's something that I think about when cooking.
I set up my laptop and play episodes of my English murder mysteries while I cook. The prep takes 15 minutes, then it goes in the oven, so it's an easy recipe for a day when you need to get things done at home. I don't measure anything, but I've figured out that it tastes better if I remove most of the liquid after it's uncovered so that some of the vegetables get caramelized. Sometimes I use a teaspoon of dried thyme and dried rosemary if I don't have fresh herbs, and I use garlic salt instead of regular salt most of the time.

To make it, you will need: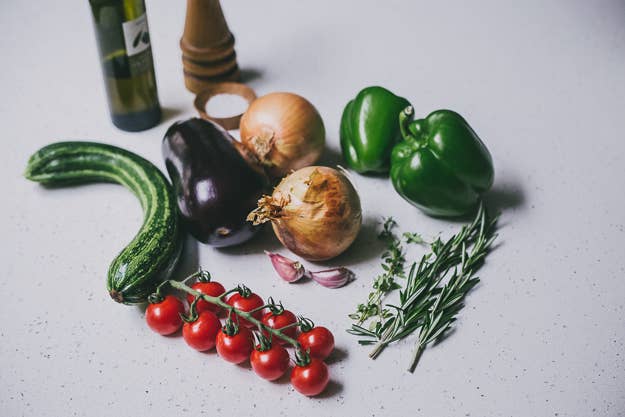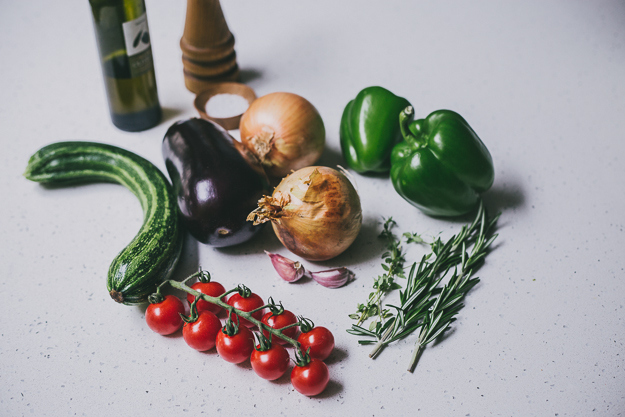 Step 1: Slice the onion and garlic.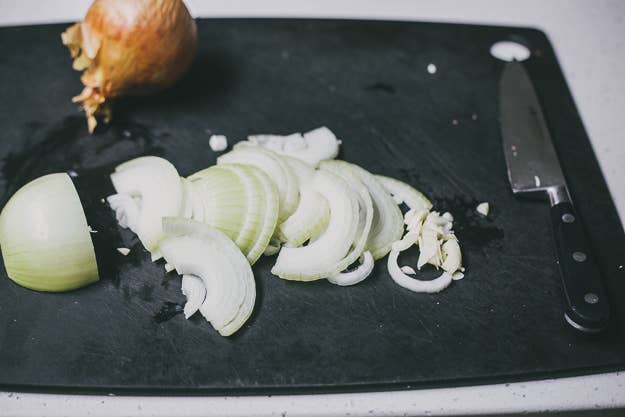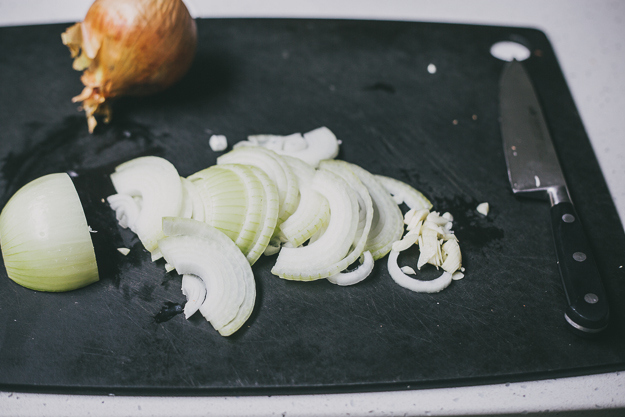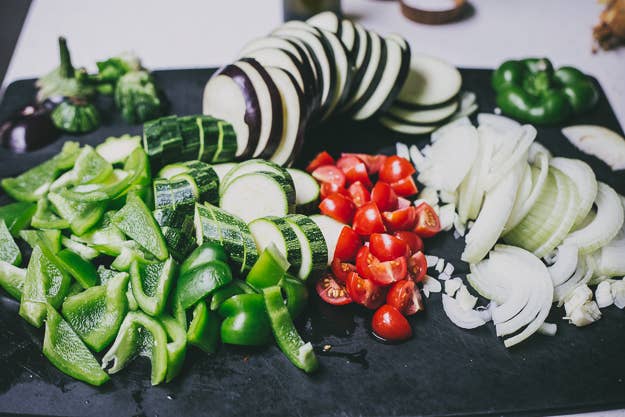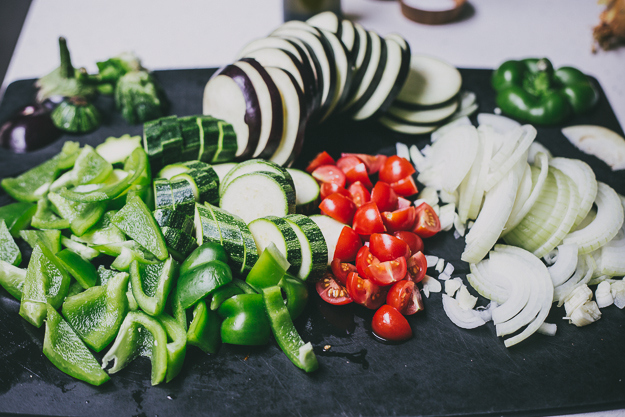 Step 4: Sprinkle with salt…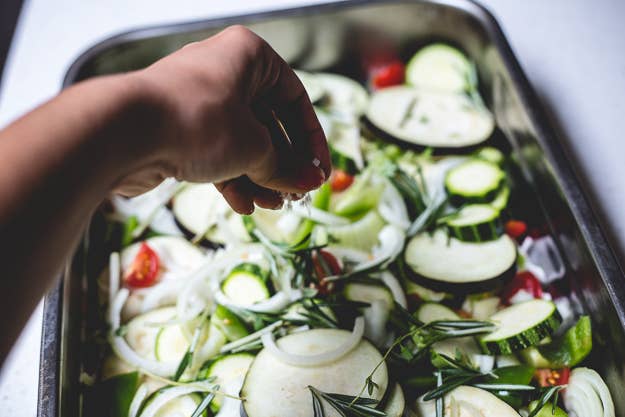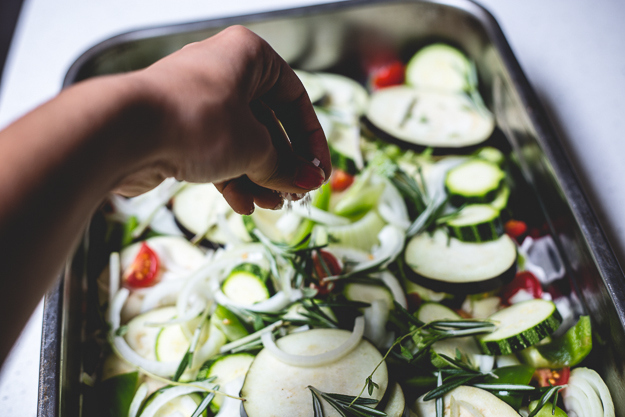 …and pepper.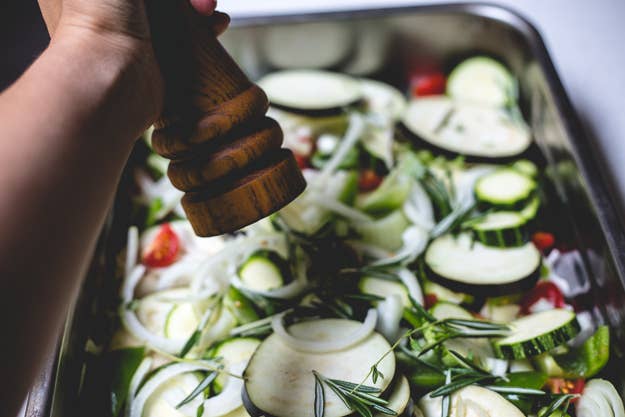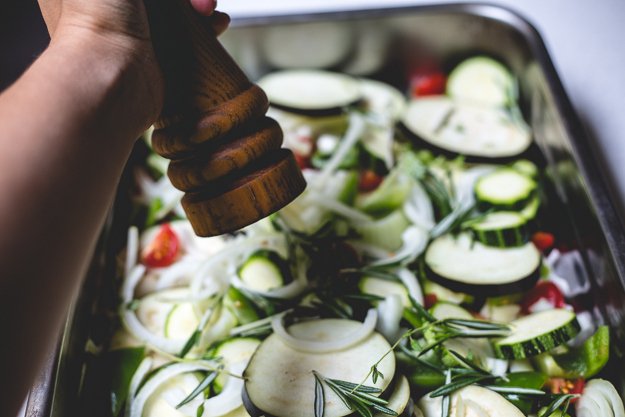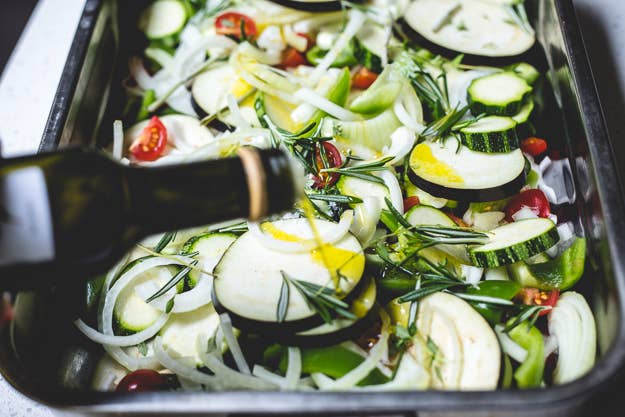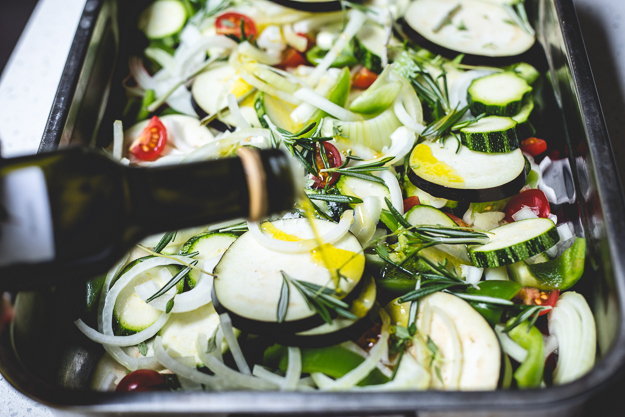 Toss to coat the vegetables evenly with the oil.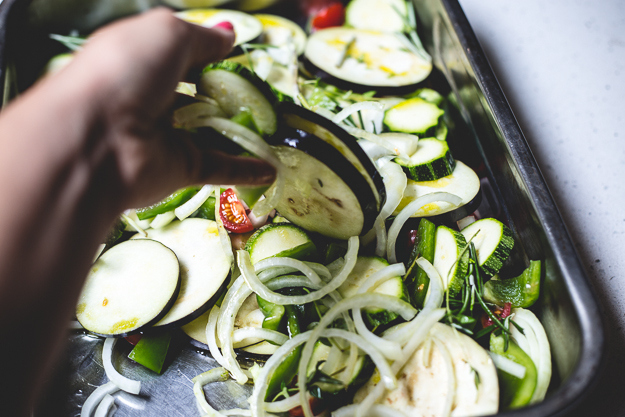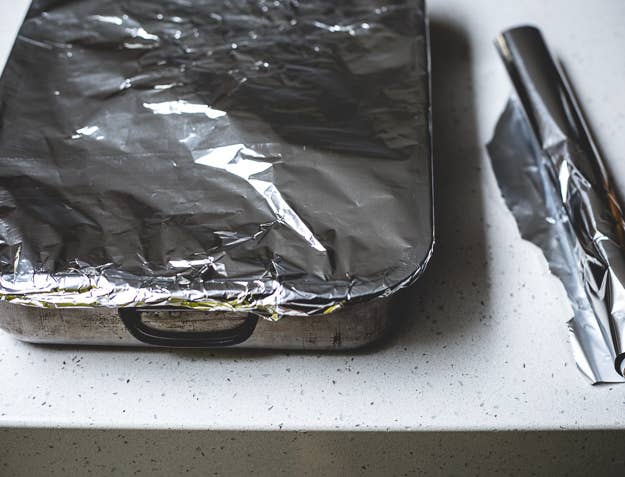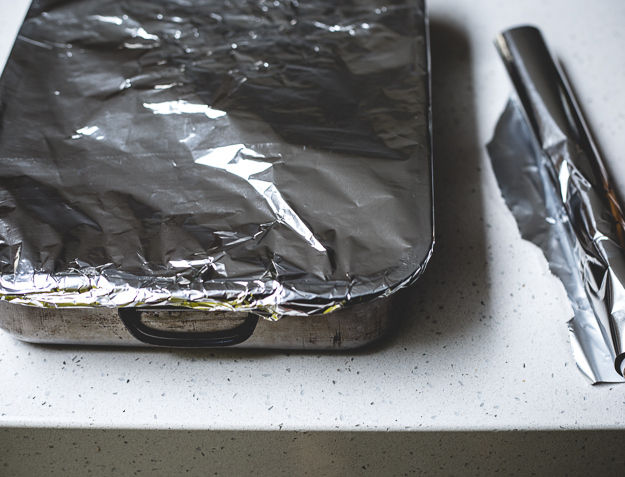 After 45 minutes, the veg will be cooked but not browned.