We have made a list of celebrities that for some reason never received their big media send off. In some cases, we didn't even know they were gone. So with all due respect, que mourners.

The death of an icon like Prince was an opportunity to relive our love of his music, and for many of us, our youth. The tragic passing of Robin Williams was a chance to revisit his comedy and make us laugh again. We relish any opportunity to feel a part of something larger than ourselves—be it through loathing or adoration—and leap at celebrity deaths in order to fulfill that need, even if the news of their demise has been greatly exaggerated.
Feeding this need is a news media eager and happy to help you connect with your loss to their own benefit. Celebrity deaths typically take little resources to cover, happen at any moment, and yet generate massive traffic. Here's "13 Magnificent Roles To Remember Alan Rickman's Career By," Vulture's tag devoted to the remembrance of David Bowie, and my own history of Prince's battle against music piracy and streaming services. The need to quickly respond to celebrity deaths leads many news outlets to have pre-written obituaries ready to publish at a moment's notice. The Associated Press supposedly has thousands locked and loaded.
It's is a matter of necessity more than anything else—the suddenness of death means newsrooms might struggle to strike the right tone while still running the story in a timely manner. The first draft of that Prince piece was ready mere hours after news of his death was announced, but it was given a 24-hour editorial treatment during which new facts were uncovered and themes were molded. As Trigger Coroneos notes on Savingcountrymusic.com, media outlets likely find themselves stuck between touching tributes and cynical exploitation because "many of these decisions must be made on the fly, and in the new media environment where the rules of the road as [sic] still being determined."
Perhaps the worst treatment of a celebrity death came after the demise of Michael Jackson in 2009. In the same way the media felt comfortable tearing open his life while he was alive, they ate into his death for weeks. An analysis by the Global Language Monitor found Jackson's death surpassed that of Pope John Paul II in terms of news coverage and went on to become one of the most widely covered news stories of the 21st century.
And that pressure to react to death is no longer limited to the media. Everyday social media users jump on the bandwagon, commenting on the loss of someone famous, further keeping the topic of their demise at or near the top of trending charts, which in turn keeps it in the realm of newsworthiness. It's a cycle fueled by our desire to connect with the world at large that itself fuels the demand for page views by websites and content farms.
We can honor (or deride) the dead in any way we see fit, but the manner in which we do so is more a reflection of ourselves than any meaningful attempt to mourn a life lost.
Que music as we present the celebrity dead.
Chris Penn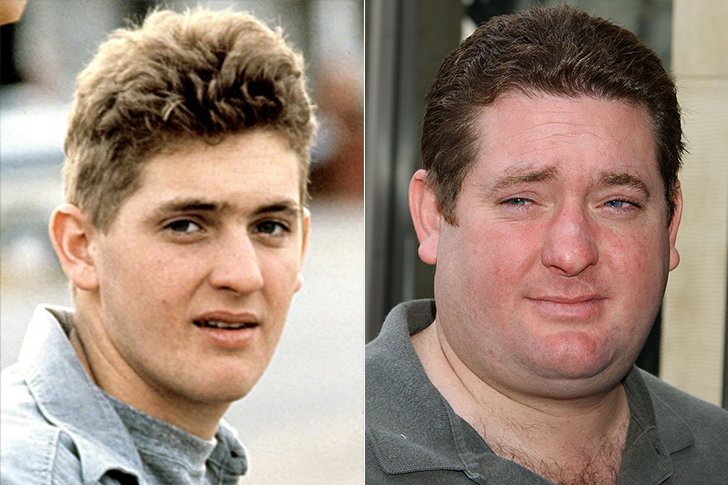 Chris Penn was an actor like his brother, Sean. A lot of celebrities in Hollywood have a talented sibling that we aren't always aware of, but this just always shows us how much talent runs in their family. Chris died at the age of 40 because of a heart disease that was complicated by drug use. He had a legacy of acting in over fifty films.
Rodney Agatupu Anoaʻi (Yokozuna)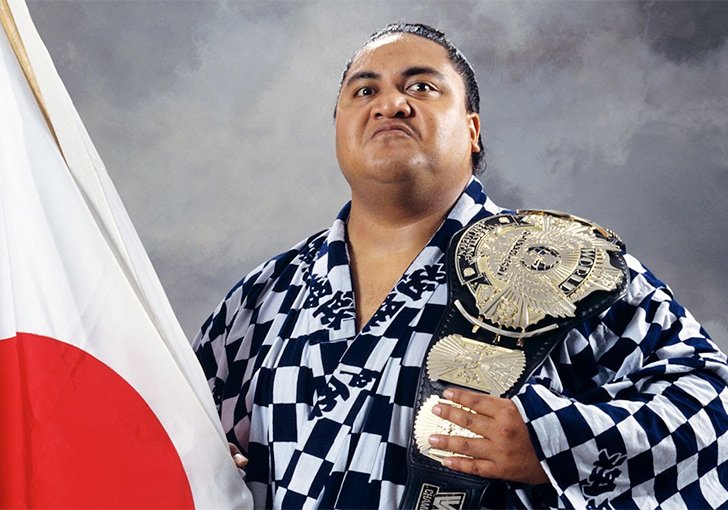 Rodney Agatupu Anoa
ʻ
i was a World Wrestling Federation (WWF) legend, better known by his ring name Yokozuna.  During a wrestling tour in Europe, he died from pulmonary edema. Initial reports claimed that the pro-wrestler had died of heart failure or a heart attack, but this wasn't actually the case. His autopsy showed that his lungs were severely blocked by the fluid. At the time of his death, Anoaʻi weighed 580 lb or 260 kg
(making a forklift a viable option for a hearse and this an inappropriate joke).
Andy Hallett

Singer and Actor Andrew Hallett was most popularly known for giving life to the role of Lorne in the show, Angel. It was on that show that he showcased his talent for singing. He had a five-year battle with a weakened heart until it led to congestive heart failure in 2009. He passed away at 33 years old. His brief acting career didn't leave a lasting legacy because of his heart condition, but he pursued music afterward.
Alice Playten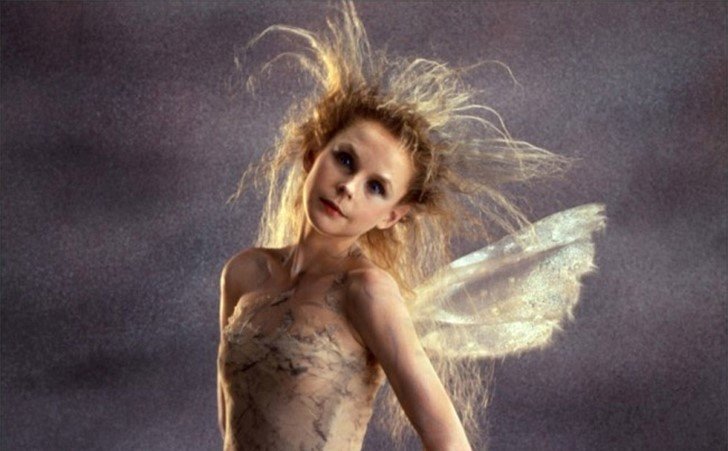 Alice Playten had won the Obie Awards twice, so people started to call her "Obie one". The actress had a very bright career but always struggled with her health. She faced a long battle with diabetes and pancreatic cancer. It was in 2011 when her illnesses finally claimed her life. Though there wasn't much to go on with about her life, we can say that her acting legacy was something to be admired, because she conquered the movies, television, and theater, and earned the respect of her colleagues and audiences alike.
Gina Mastrogiacomo

Gina Mastrogiacomo was another actress who worked hard during the 90s. Renowned director Martin Scorsese first discovered her and put her on his film, Goodfellas. She then went on to have a very busy career. In 2009 when she was only 39 years old, she suffered from myocarditis that sadly ended her life. It's likely that she hadn't found the chance to draw up a will because she had so many years ahead of her.
Holly Lewis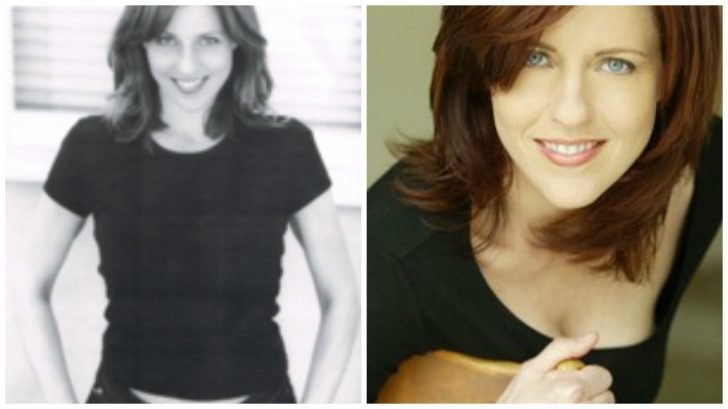 Holly Lewis may not be known by face, but for sure, her voice is familiar. She was a voice actor for the famous game, Grand Theft Auto: San Andreas. But even with a talent and beautiful face like hers, she wasn't spared from death. She passed away at 46 from an unknown cause, but her legacy will always be part of the gaming industry.
Thuy Trang
 Thuy Trang's legacy will live forever for she played the very first Yellow Ranger in the Mighty Morphin Power Rangers. Having such an iconic role like that was a privilege for any actor. But in 2001, she was involved in a fatal car crash that ended her life. She was only 27.
Richard Attenborough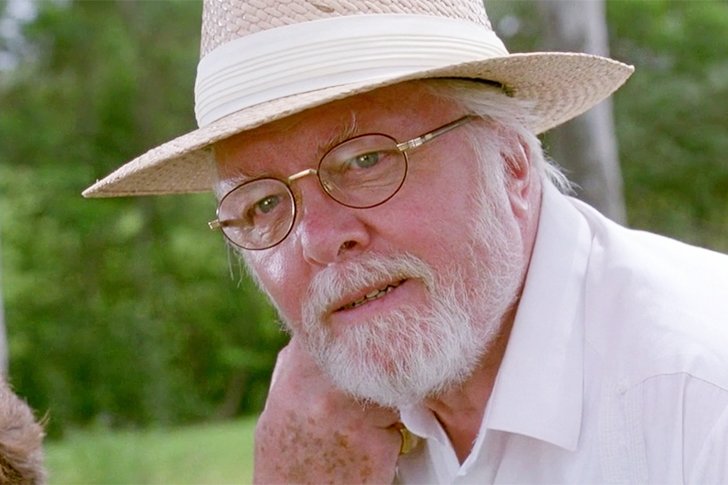 Sir Richard Attenborough was a very well-respected man in the film industry. He was an actor, director, and producer who was known to be the president of the RADA and BAFTA. Sadly, he passed away because of a heart disease three years ago. His acting and directorial legacy in the industry will be treasured forever.
Trevor Goddard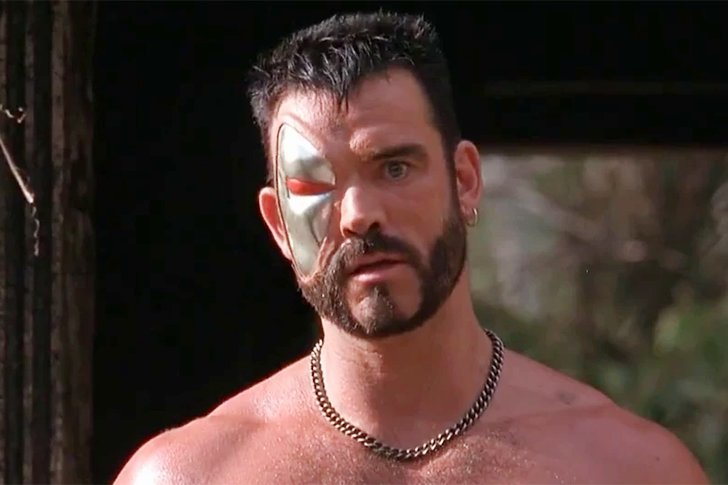 You might know Trevor Goddard from Mortal Kombat where he played Kano.  He had a happy and stable career, but like a lot of Hollywood celebrities, Goddard got into drugs and ended up ruining his life. He died at the age of 40 due to a drug overdose. – Let's hope he didn't owe anyone any debts!
Harold Ramis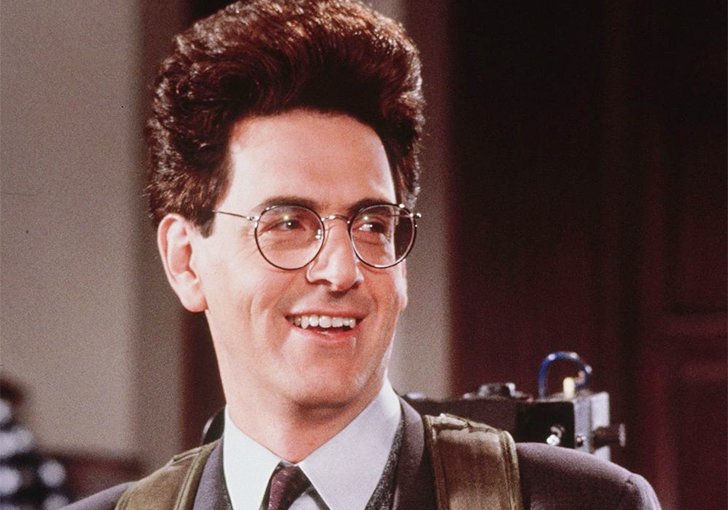 Any fan of the Ghostbusters movies would recognize Harold Ramis. He had talent in acting, writing, and directing. But even f he was part of a very famous film, it seemed like his death wasn't really made public. His cause of death was a relapse from a rare infection that he contracted. It's a good thing that he didn't burden his family with unpaid debts since his legacy to his heirs included a multi-million dollar estate.
Lisa Robin Kelly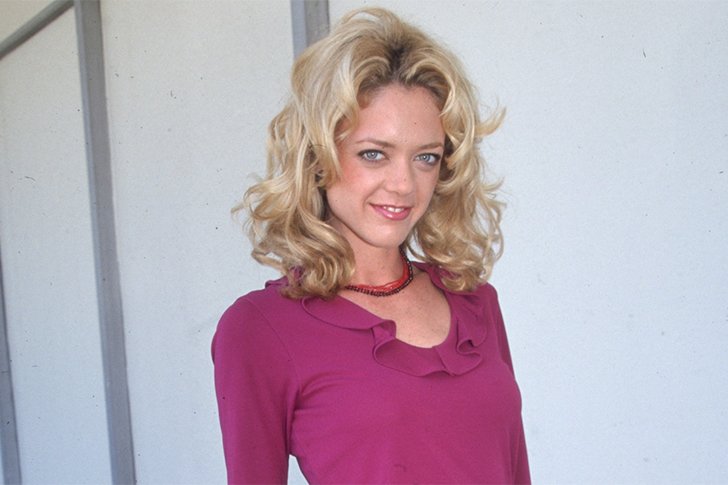 Lisa Robin Kelly gained popularity after her role in the hit show That 70's Show. She was known to be battling an addiction to drugs, so she got into rehab. But in 2013, Kelly passed away while in rehab due to "multiple drug intoxication". Her husband instructed an attorney to file a negligence case against the rehabilitation center.
Brad Renfro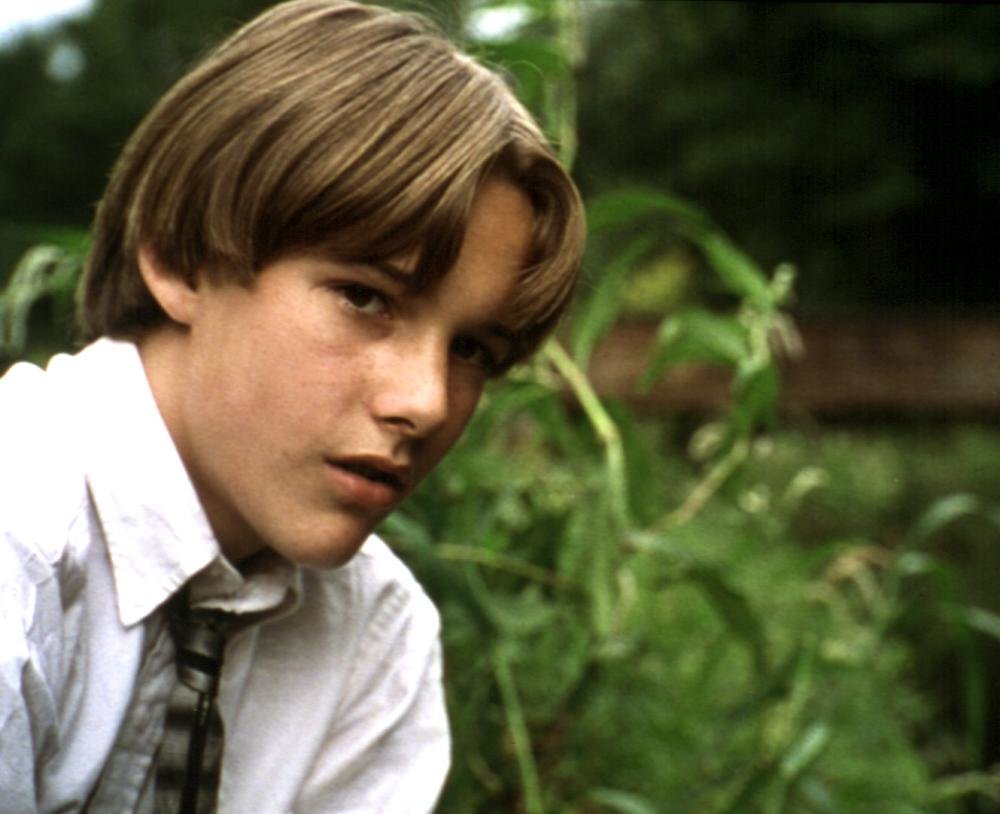 Brad Renfro was a known name during the '90s after appearing in the movie The Client. This role was a significant breakthrough for the young actor. But his career started to plummet after he got hooked on drugs and alcohol. He was 25 when he died from "acute heroin intoxication." – We can only hope that he didn't get into any debt because of his addiction problem.
Christopher Pettiet

 You might know Christopher Pettiet for his notable role as Jesse James in the series, The Young Riders. But like a lot of child stars in Hollywood, he grew up getting into substance abuse. In 2000, when he was only 24 years old, an accidental drug overdose claimed his life. -We wonder if he knew about wills at such a young age?
Antoine Ashley

Antoine Ashley was a drag queen who was more popularly known by the name Sahara Davenport. Sahara rose to stardom after becoming known for her participation in the show, Ru Paul's Drag Race. But five years ago when he was at the young age of 27, he sadly passed away because of heart failure. Nothing more was written about her or her legacy after her passing.
Glenn Quinn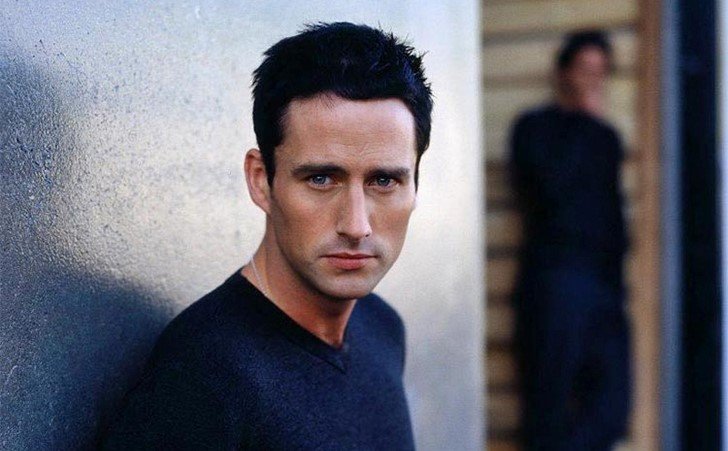 You have probably heard of Glenn Quinn for he appeared in shows like Roseanne and Angel. He moved to America during the '90s to pursue the thespian craft even more. But in 2002, he was found lying lifeless on a couch at his friend's house. Reports said that he accidentally overdosed on heroin. – It's sad when the legacy you'd leave behind is all about drugs.
Michael Jeter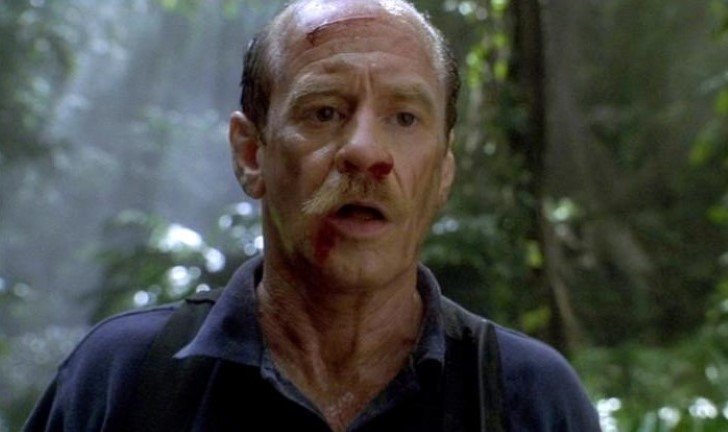 Michael Jeter had one of those faces who appeared in numerous movies. He was known for his participation in films like Fisher King and Zelig. You can say that he was one of the most underrated actors in the industry. While still active in his career and at 50 years old, Jeter passed away due to a fatal epileptic seizure. His passing was so sudden that he must not have had the time to draw up his last will and testament
Wendie Jo Sperber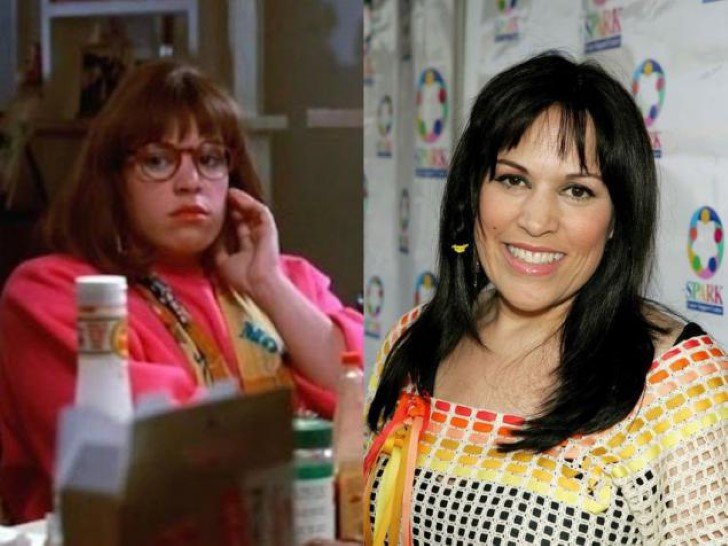 Wendie Jo Sperber was lucky enough to be part of well-known movies from back then. You may recognize her from roles in films like Bachelor's Party and Back to the Future. In 1997, she developed breast cancer but went into remission for five years. She had another fierce battle with the disease when it came back in 2002 until her body finally gave up three years later. She was 47 when she died. Sperber left her legacy of fighting cancer bravely through a documentary film that was created in her honor.
Marcia Wallace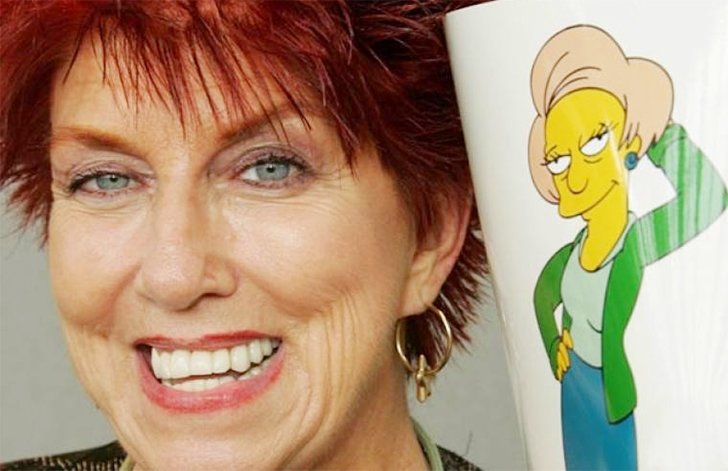 You may not know Marcia Wallace unless you a fan of the original Bob Newhart show, but her voice might ring a bell or two. She was the voice of Mrs. Krabappel on the hit cartoons, The Simpsons, for which she won an Emmy award. But because she lost her fierce battle with breast cancer, she had to bid us farewell for good in 2013. Such was her legacy in The Simpsons that the producers decided to retire her character in the series because they believe that Wallace was "irreplaceable."
Barney Martin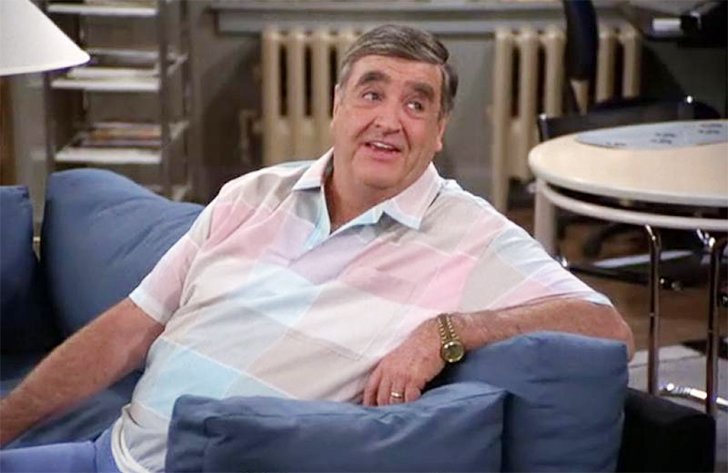 Barney Martin began his career working behind the camera. It was his role in The Producers which made him skyrocket to success and popularity. You may also know him for playing Seinfeld's dad in Seinfeld. He had a battle with lung cancer which he lost at the age of 82. We just wonder if he was able to draw up a will before his passing.
Zoe Lund

 Zoe Lund was a woman of many talents. She worked as an actress and screenwriter, but she was also known for being a musician. She appeared in films like Ms 45 and Bad Lieutenant. Lund was another known celebrity who died at a very young age – she was only 37 when she passed away due to drug-induced heart failure. As a legacy, two documentaries were created in her honor.
Nicole DeHuff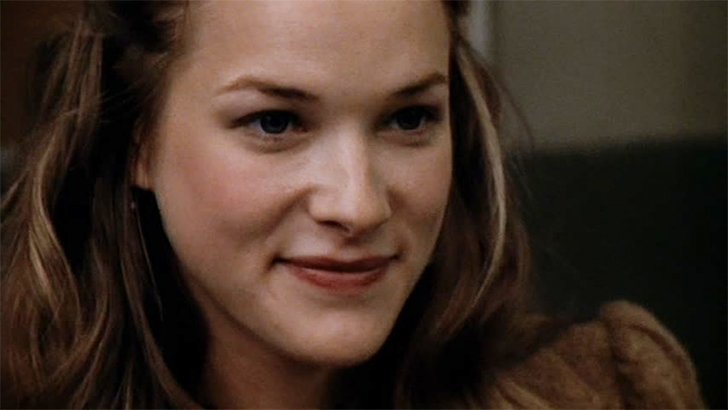 You might recognize actress Nicole Dehuff for her roles in movies like Meet The Parents and See Arnold Run. Nicole was gone too soon, for she passed away at the young age of 30 years old. Her husband directed her last film, and it was released to the public four years after her death. Her death was reportedly caused by a misdiagnosis, though it was never confirmed if her family hired an attorney to file a legal suit.
Kellie Shanygne Williams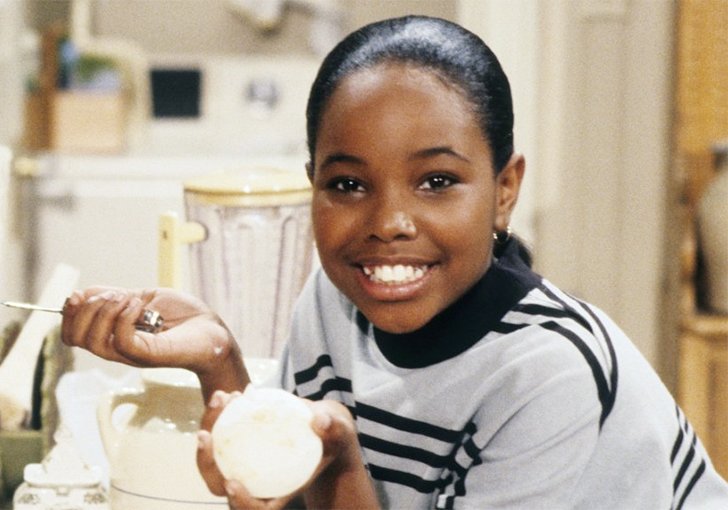 Family Matters is a classic show that gave rise to many famous and successful artists after the series had ended. The role of Laura Winslow was played by Kelly Shanygne Williams. Unlike the people on this list, Williams was just a victim of a rumor that she died. It was confirmed afterward that it was a case of mistaken identity, for Williams is alive and well. She must have thought of consulting her attorney if she considered filing a libel suit against those who wrote the nasty rumor.
Richard Griffiths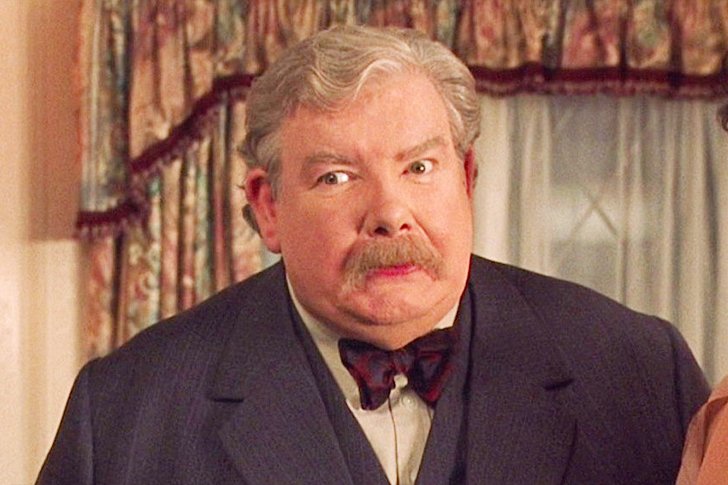 Richard Griffiths was known for playing Inspecter Crabbe in the 5 season series Pie in the Sky or as Uncle Vernon, whose nephew was Harry Potter. He was an award-winning stage actor who was most recognized for the play, The History Boys. He died at the age of 65, reportedly because of complications he had after a heart surgery.
James Rebhorn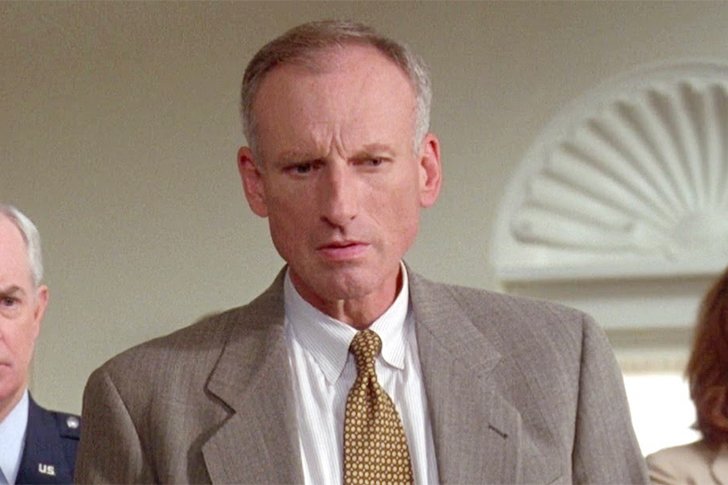 Actor James Rebhorn had a long-lived and fruitful career in this industry. He acted in approximately 100 films and TV shows. He was most known for the show, Homeland. Rebhorn had been battling melanoma for years before he finally succumbed to the illness in 2014. As he might have already felt his impending demise, he prepared his own obituary.
Jonathan Brandis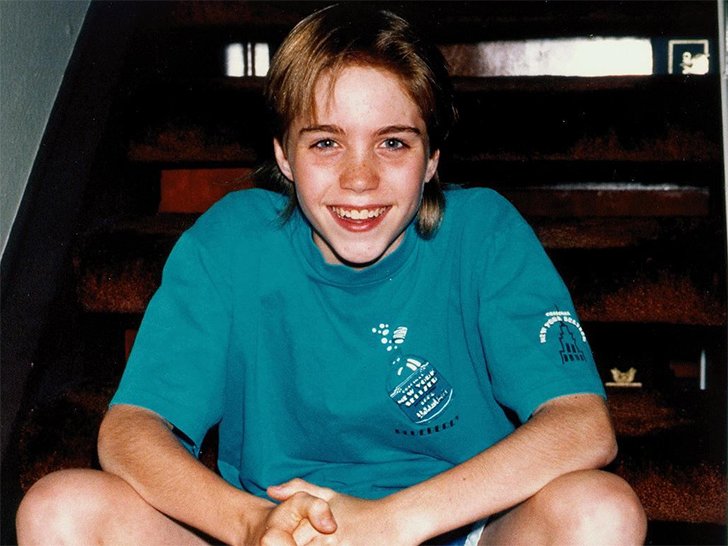 Jonathan Brandis was already a promising actor during his younger years. When he grew up, he decided to work behind the camera as a director and screenwriter. He was known for his portrayals in movies like The Neverending Story II and SeaQuest DSV. Tragically, Brandis committed suicide at the age of 27.  He was depressed that he was no longer a teen sensation and or in demand.
Michael Clarke Duncan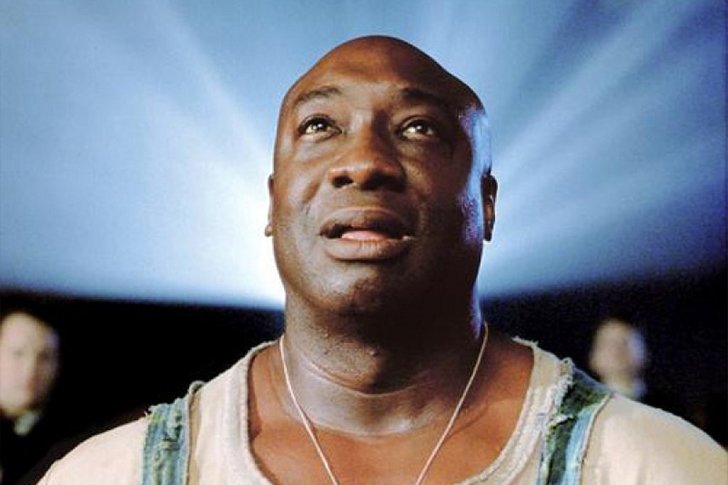 Michael Clarke Duncan was always known for "lumbering giant" roles. But what we didn't know is that he had a soft heart and was a good comedian. He became popular for his portrayal in The Green Mile. In 2012, Duncan sadly had a severe heart attack that put an end to his life at the age of 54. He had a difficult childhood because his family could barely make ends meet and had debts to pay. But because of Duncan's hard work, he rose from this situation and became a celebrity.
Earl Hindman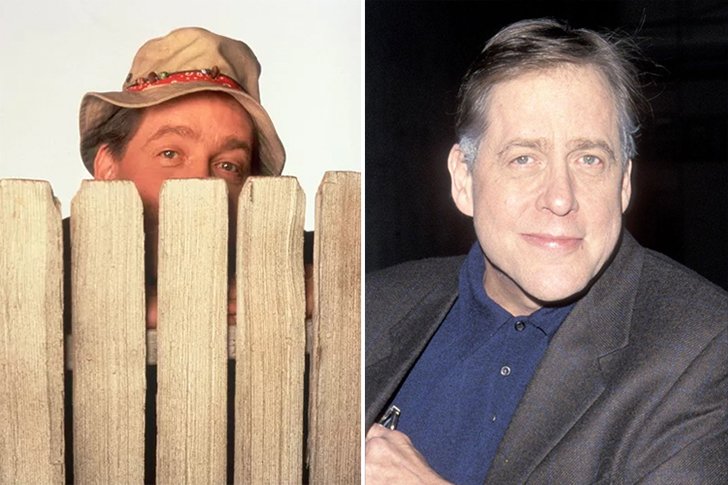 You may not recognize Earl Hindman at first for his role was invisible. If you're a fan of Home Improvement, then you might notice that Earl was always hidden. It probably sucks to have a character that is not seen by people. Hindman faced a tough battle with lung cancer and later passed away at the age of 61. – We hope he didn't have any hidden debts when he left us.
James Avery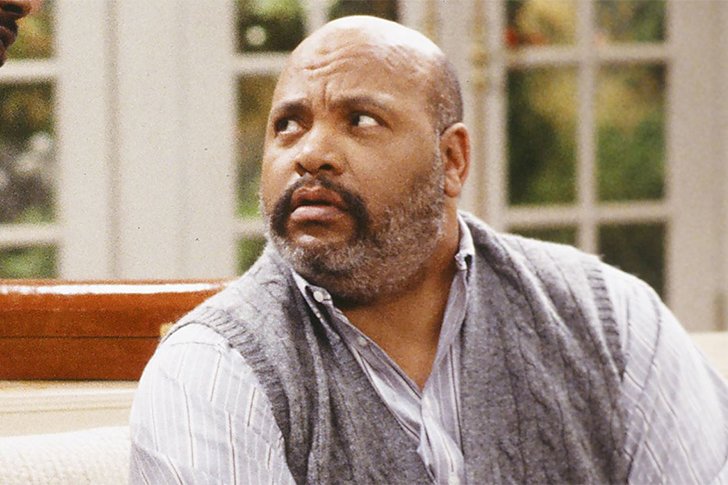 The role of Uncle Phil on The Fresh Prince Of Bel-Air was played by no other than James Avery. Viewers fell in love with his character, and the show was a major hit. But just four years ago, Avery had to say goodbye to us for good. His co-star Will Smith stated that "Every young man needs an Uncle Phil". Those words can best describe the kind of legacy he left behind for the people whose lives he had touched.
Laura Branigan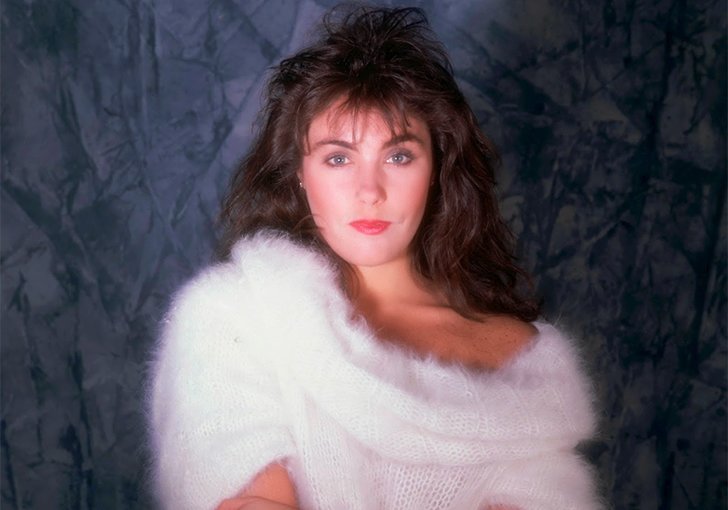 You might've heard the name of Laura Branigan for she was one of the best known singers from back then. Her hit singles Self Control and Gloria broke the charts. Her voice was also used for the soundtracks of hit movies like the Ghostbusters and Flashdance. Tragically, she suffered a brain aneurysm that claimed her life in 2004 at 47 years old. Her beloved fans – whom she used to call her "other half" – now celebrate Laura's music legacy annually.
John Spencer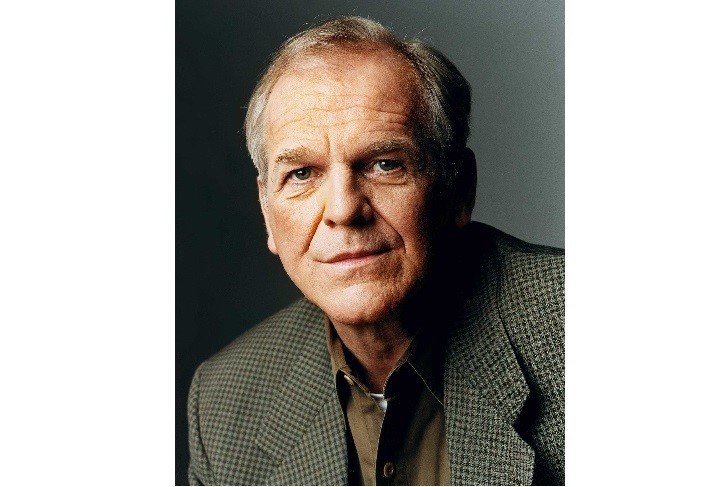 John Spencer was one of those actors whose face have become familiar on TV, though he didn't really reach major popularity. Nonetheless, he enjoyed his career, especially the following he got from doing The West Wing.  Spencer had a heart condition that ultimately led to a heart attack, and then death. He left a string of notable films and TV shows that would serve as his lasting legacy to the entertainment industry.
Romi Koch
Koch became known to the public after her role in the movie, Dead Doll. A year after the film was released, the actress was found dead. Strangely enough, her cause of death was never confirmed, so her passing is a mystery to this day. No reporter or attorney has ever come forward to present a story.
Les Lye

 You may not have been born when Les Lye started his career in acting, but the Canadian comedian and radio personality had a very long and fruitful career. His most known role was his lead role in the show, You Can't Do That On Television. In 20o9, he sadly passed away at the age of 85 years old after a long affliction of diabetes. – His legacy deserves to be recognized since he contributed to the entertainment industry for so long!
Michelle Thomas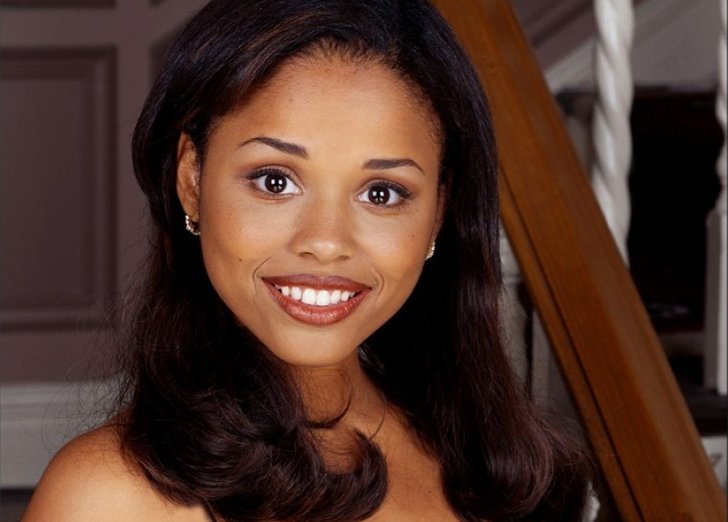 Family Matters and The Cosby Show were what made Michelle Thomas a very established actress in this industry. But even the prettiest of faces in Hollywood are not exempted from sicknesses. In 1998, she had a battle with a rare type of cancer and ended up dying at the young age of 30. Though there was no mention of a will, she requested in her dying days to have Muslim rites observed during her funeral.
Justin Pierce
Justin Pierce was one of those actors who wrestled with a lot of inner demons. He rose to stardom after his controversial role in the movie, Kids. He was able to maintain a stable career after the said film. But last 2000, it seemed like Pierce couldn't take the pressures of life any longer, for he committed suicide. His attorney and family didn't release to the public what was written in his two suicide notes.
Len Lesser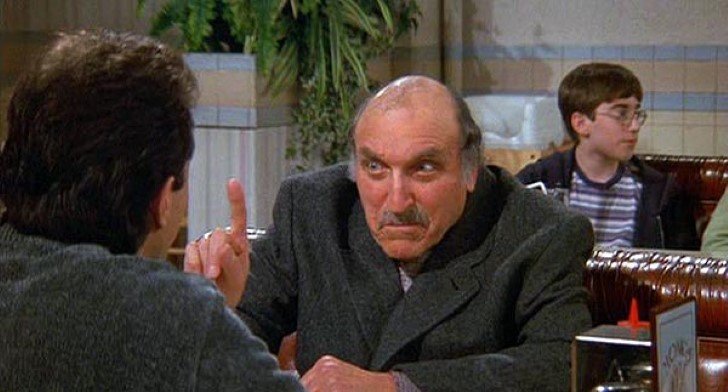 Len Lesser had a long and established career and was most known for his roles in Kelly's Heroes and Seinfeld. His legacy was 180 movies and shows that he did in a span of six decades. Although he was born in the Bronx, he managed to work his way up. He died in 2011 due to cancer-related pneumonia at the age of 88.
Fred "ReRun" Berry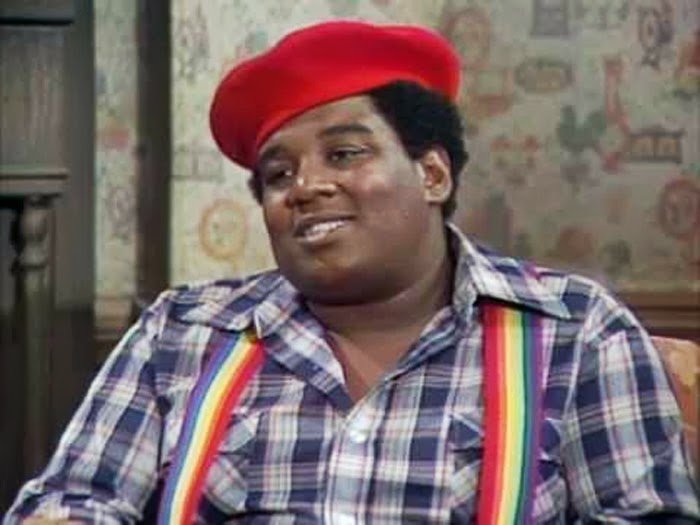 You might recognize Fred "ReRun" Berry for he was a big name during the '70s and he was the star of the show, What's Happening!!. Reportedly, the actor-dancer became a millionaire before turning 29 years old, but his career later struggled due to his weight. He was trying to recover from a stroke when he passed away in 2003 at 52. Trivia: with the help of his attorney he legally changed his middle name to "ReRun" following the success of What's Happening!!
David Margulies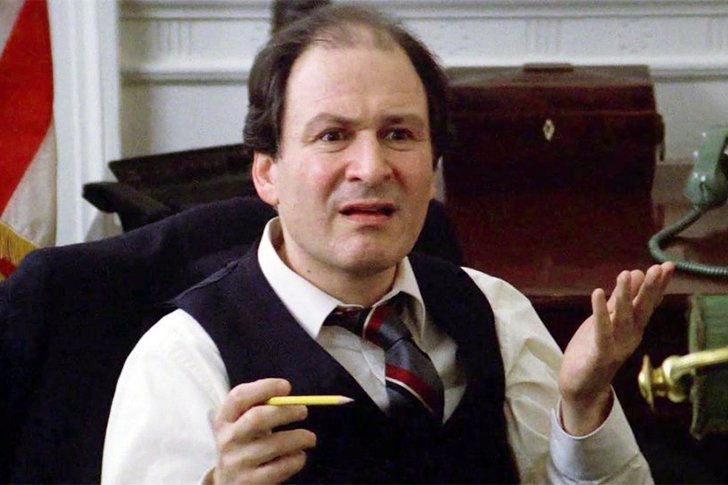 American TV and film actor David Margulies was best known for his role as a lawyer of mafia boss Tony Soprano in the TV series, The Sopranos. Considering he earned a significant net worth during his career and had a happy life without credit card loans, the actor was aware that he needed an attorney for creating his will. David Margulies died of cancer in 2016.
George Gaynes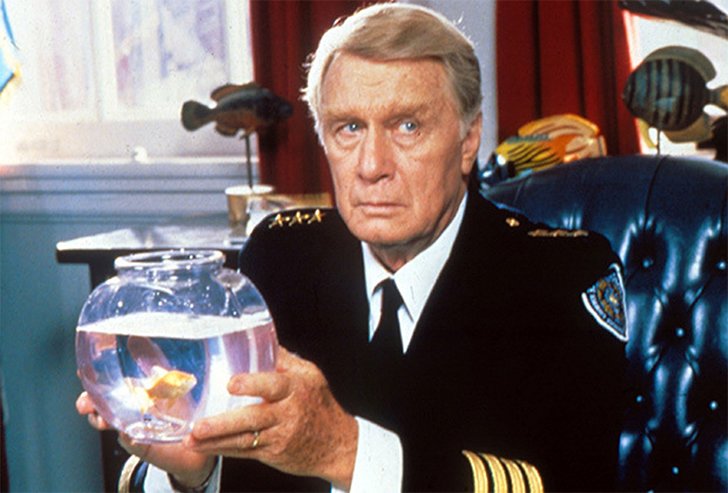 George Gaynes was an American actor who began his acting career on Broadway after serving the Navy in the native Netherlands in World War II. He was best known for his role as Commandant Eric Lassard in the Police Academy series. Thanks to that role, Gaynes received a significant amount of money doubling his bank account. The actor hired an attorney to help him create a will before his death in 2016, at the age of 98.
Andy Whitfield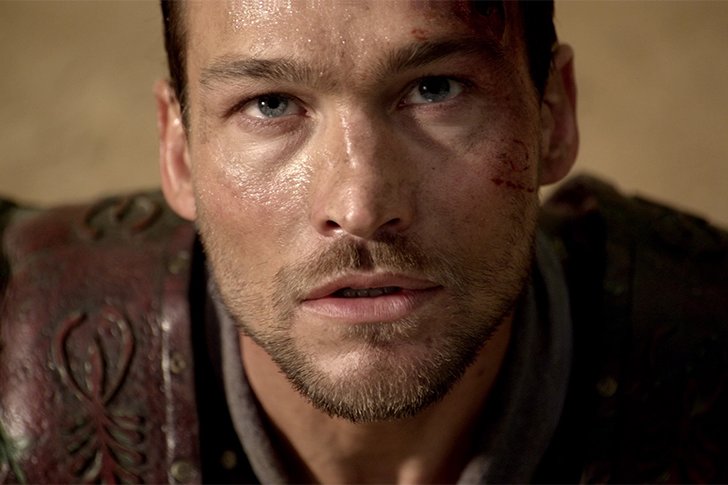 Welsh actor Andy Whitfield gained huge fame and national recognition for his leading role as Spartacus in Starz TV series Spartacus: Blood and Sand. Sadly, Whitfield was diagnosed with non-Hodgkin lymphoma (a type of cancer) in 2010. Even though he immediately underwent therapies in medical treatment centers, his illness progressed and Andy Whitfield died in 2011 at the age of only 39.
Dana Hill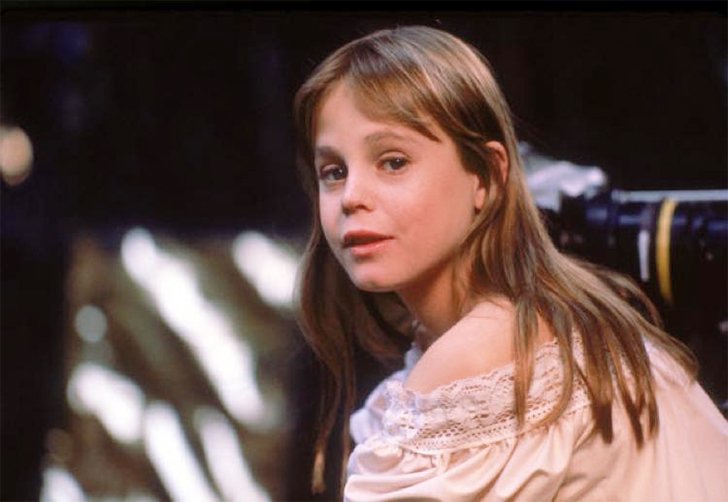 Dana Hill was an American actress best known for her roles in National Lampoon's European Vacation, Cross Creek, and Shoot the Moon, as well as for lending her voice as Jerry in Tom and Jerry: The Movie. Though she kept her condition a secret, Hill was suffering from Type 1 diabetes and eventually died due to diabetes-related complications at the age of only 32. With her net worth and big bank account, hopefully, her attorney created a smart will.
Nathaniel Marston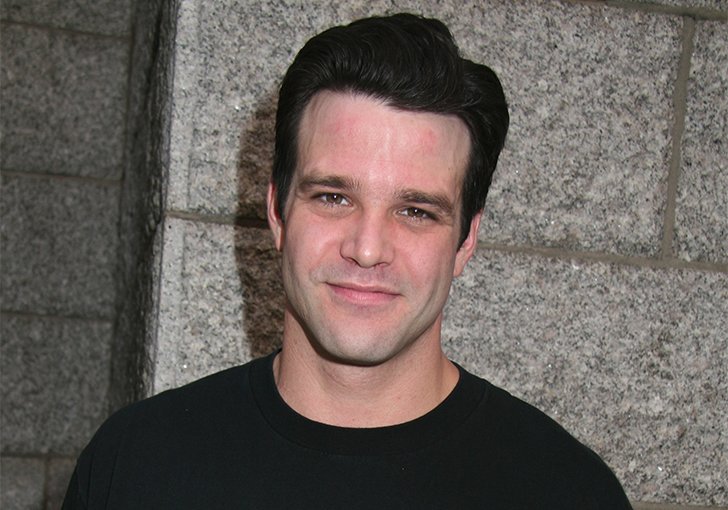 Nathaniel Marston was an American actor best known for his role in the TV series One Life to Live as well as for his role in Love Is All ThereIs, starring alongside iconic actress Angelina Jolie. There were many rumors the actor battled drug addiction during his lifetime but Marston never confirmed those stories. The popular actor died from injuries he suffered in a car accident at the age of only 40.
Sawyer Sweeten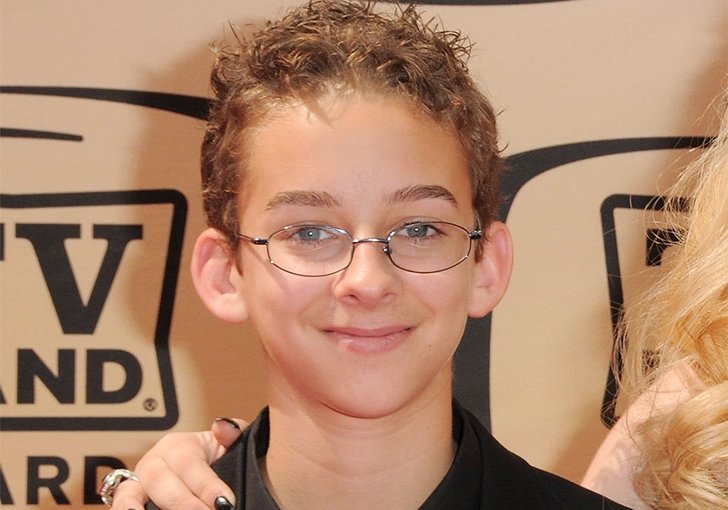 Sawyer Sweeten was an American child actor who gained huge fame and popularity with his role of a twin Michael on the TV series, Everybody Loves Raymond. Sweeten was battling with mental health issues, including depression, most of his life and eventually committed suicide at the age of 19, in 2105. His sister Ally Sweeten who was also his fellow actress on the same show was devastated after her brother took his life.
Pete Burns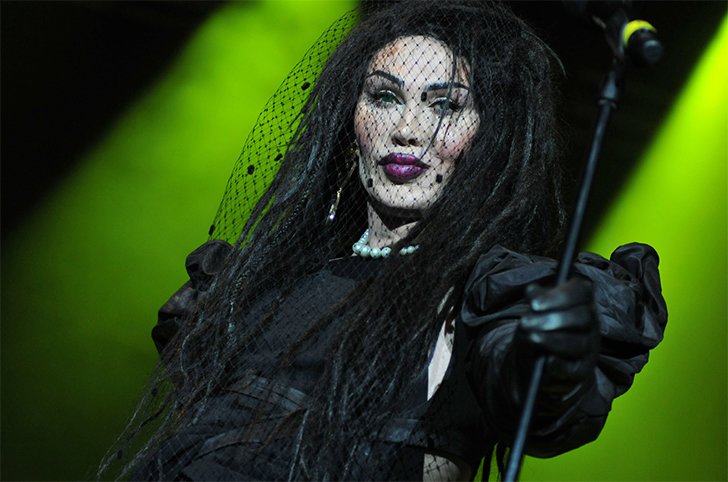 Pete Burns was an English singer/songwriter who never stopped amazing his fans with his incredible voice interpretations and stage performances during his more than 20-year career. However, Burns had a plastic surgery addiction which eventually cost him his life. After performing more than 200 procedures, the famous singer suffered a cardiac arrest and died at the age of 57.
Alan Thicke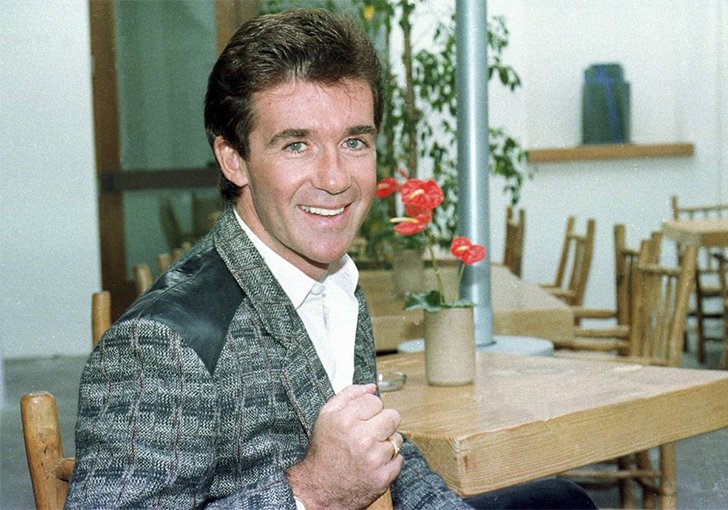 Canadian actor, songwriter, and talk show host Alan Thicke became popular and gained an international appreciation for portraying the character of Jason Seaver in TV series, Growing Pains. Alan Thicke was battling a malicious disease called the type-A aortic dissection. Due to his medical condition, the famous actor died in 2016 at the age of 69, after he collapsed while playing hockey.
Bill Nunn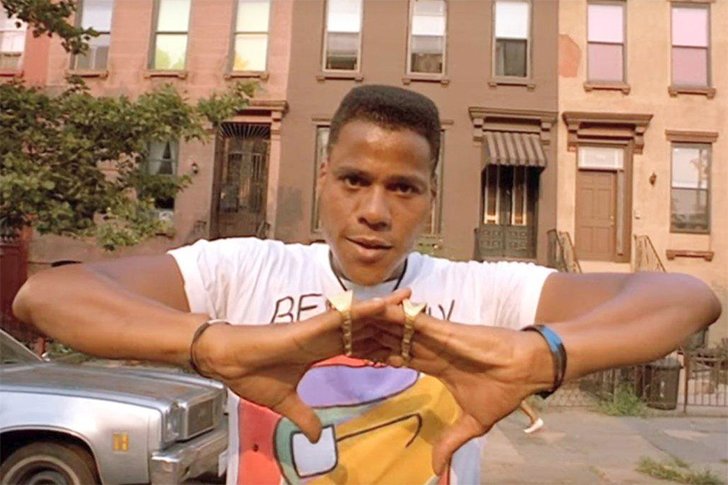 Bill Nunn was a famous actor best known for his roles in the movies Do the Right Thing and the Spider-Man film trilogy. Sadly, he struggled with a vicious disease – leukemia. Nunn was undergoing many therapies and treatments trying to beat this dreadful disease but unfortunately, nothing worked. The actor died in his home, at the age of 62, in 2016. Bill Nunn lived a happy, credit card loan, and mortgage-free life.
Lee Thompson Young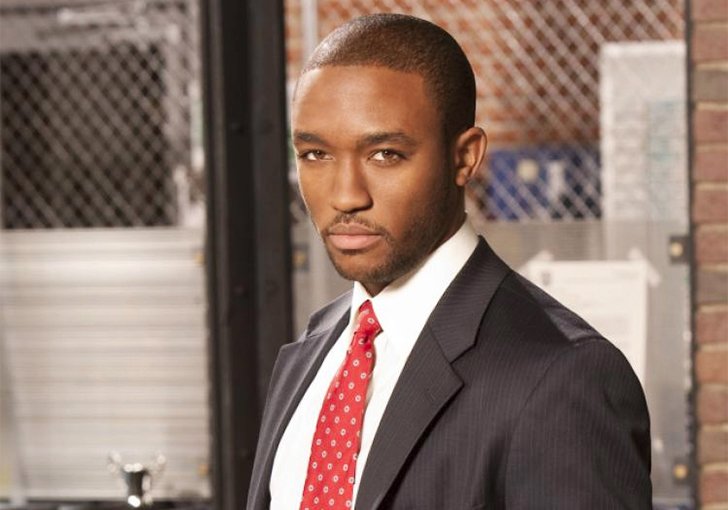 Lee Thompson Young was a young actor and writer who just started showing all of his talents but, sadly didn't live long enough to rise to his full potential. After he missed appearing on the show, the police were called to check on him. Young was found dead in his apartment and his death was proclaimed as suicide. Reportedly, the actor was suffering from a bipolar disorder which led him to tragically end his life at the age of only 29.
May they now rest in peace. 
Lou Ceffer